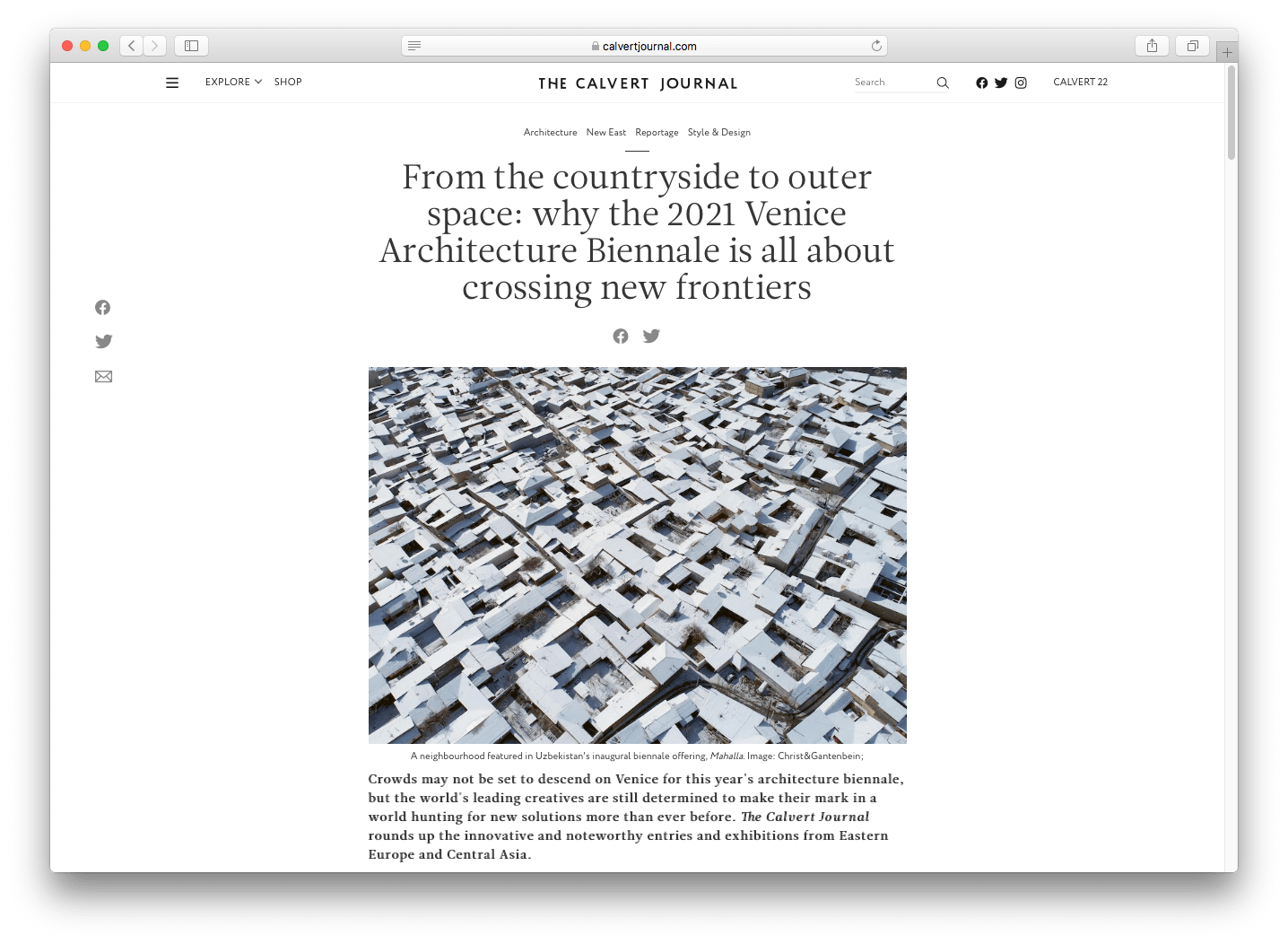 From the countryside to outer space…
It was the summer of 2019 when Lebanese architect and educator Hashim Sarkis first asked creatives the question at the heart of this year's Venice Architecture Biennale: "How will we live together?" At the time, he had little idea of just how literal and urgent that question would become over the following two years.
But after a cataclysmic 2020, this biennale's public view from May until November 2021 marks a new beginning for large international cultural events. Hosting a biennale while a global pandemic remains in full swing leaves plenty of space for criticism. But the eagerness with which the architecture world is looking for answers — most of all to the looming issue of "what comes next" — is unquestionable…
Read my full review of the 17th Venice Architecture Biennale at the Calvert Journal.
Published on:
June 18th, 2021