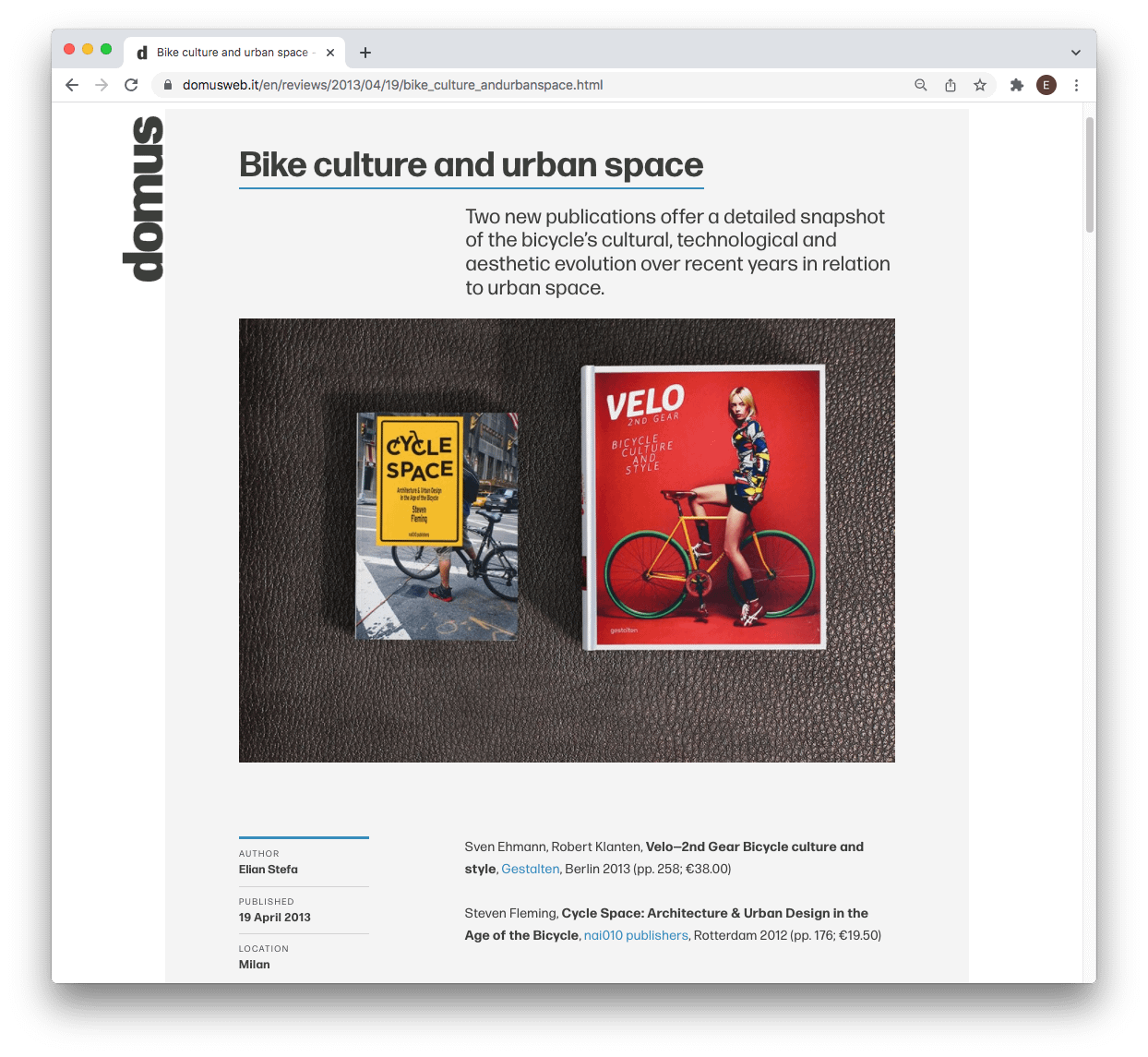 Bike Culture and Urban Space
The books reviewed here are but two drops in the ocean of publications produced in recent years that focus on the bicycle, clearly indicating the resilience and vitality of today's biking culture worldwide. Nonetheless, taken together, they paint a comprehensive picture of the bike's evolution in recent years, be it cultural, technological or aesthetic, without hiding behind superficial alarmism or clichéd concepts of sustainability. Instead, they build on the examination of cultural contexts and current trends to foresee what could, and should come with the millennial rebirth of the two-wheeler.
Read my full review of Velo—2nd Gear and Cycle Space on Domus.
Published on:
April 19th, 2013