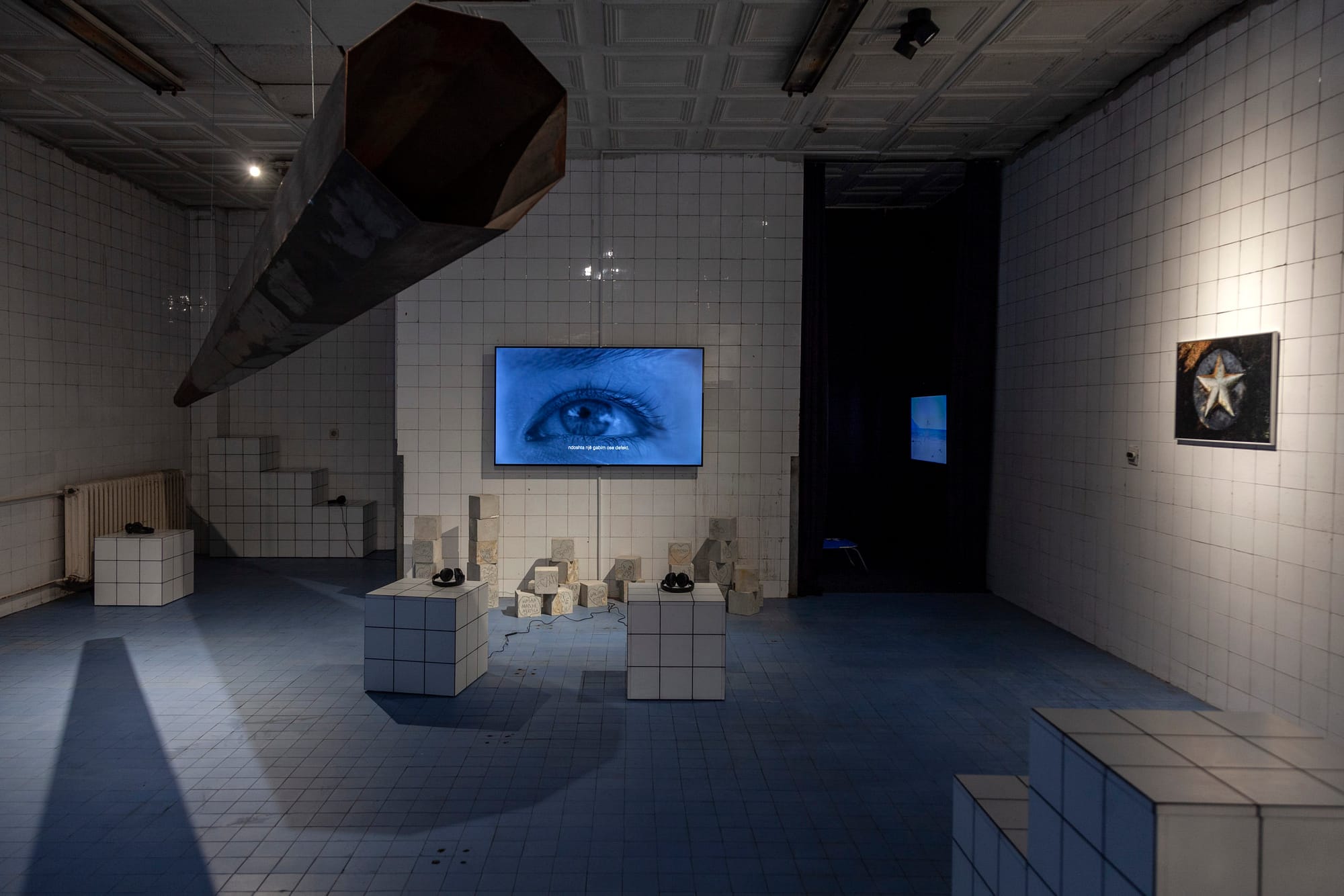 Off Season @ Manifesta 14
Off Season is a residency programme that invites contemporary artists to live and work at the seaside, in areas usually thought of as one-dimensional tourist hotspots. For the first edition, five international artists working in different mediums were invited to spend three weeks in a small tourist resort in October 2020.
After almost a year of reflection, the works born in Radhima became mature enough to travel. Four exhibitions were planned to showcase these experiences, taking the team and the artworks to four cities in three different countries, before culminating with a renewed show at the Manifesta 14 Nomadic Biennial in Pristina, which commissioned two new works from the artists of the itinerant Off Season exhibition, and presented the collection to a wide-reaching public from all corners of Europe.
Using the metaphor of an imagined tourist agency, the project uses the language of tourism critically. The research process and residency outcomes are presented online and offline in the frame of "exhibitions as Tourism Agencies" in the partners' cities. Previous iterations of the exhibition were organised in Autumn 2021 in Tirana, Albania, Bucharest and Cluj-Napoca, Romania, and the project will return to Radhima, Albania in Spring 2023 for its second edition.
For more info: Off Season Artist Residency