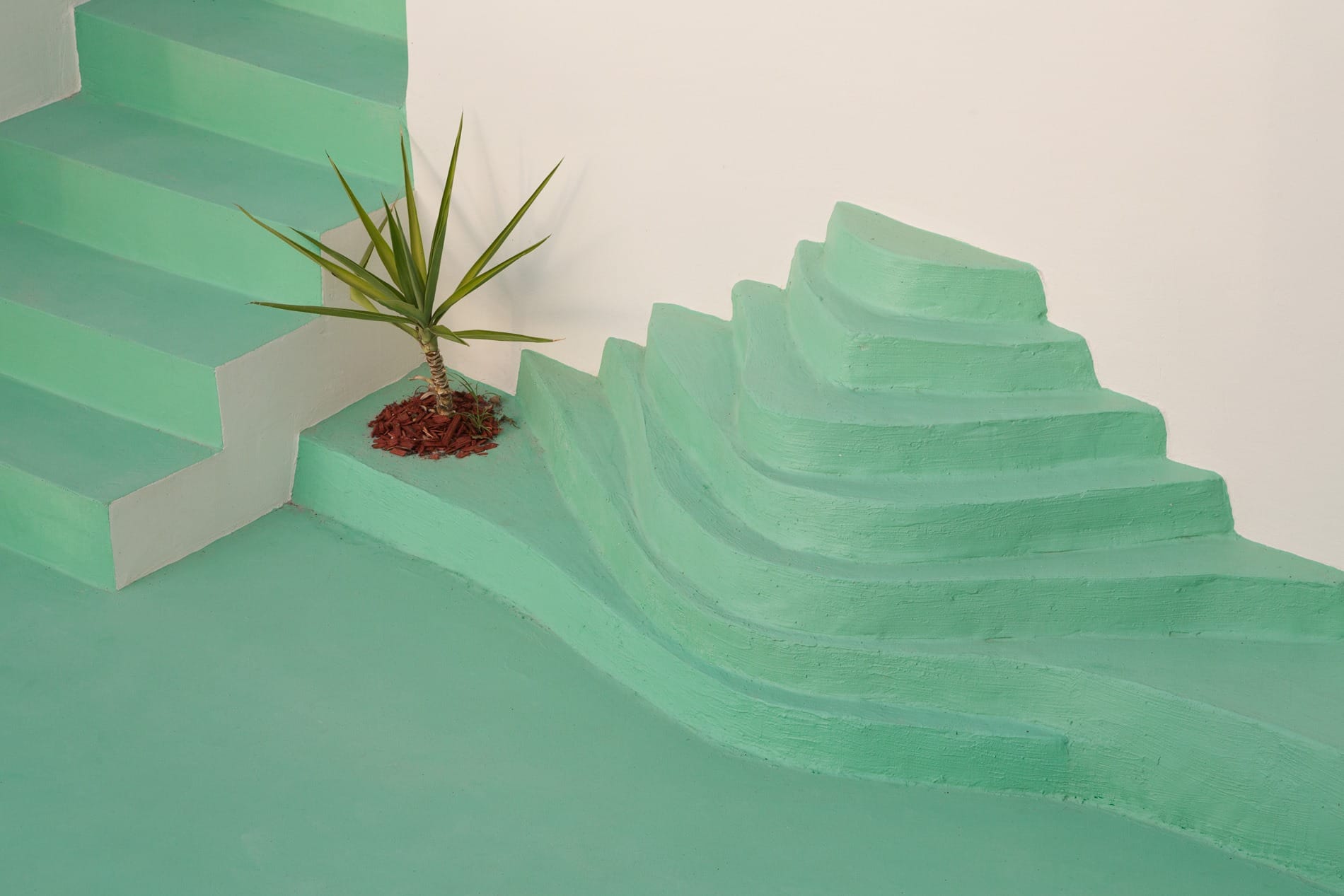 Galeria e Bregdetit
In June 2019 Galeria e Bregdetit opened its doors in Radhima, in the south of Albania, after one year of collaboration between the curator and founder Elian Stefa and the architecture studio Parasite 2.0. Galeria e Bregdetit is an artist-run exhibition space for the contemporary art scene, which is uniquely located next to the sea in the south of Albania. The space acts as an artistic entrance point for the Albanian Riviera, while it finds its inspiration directly in the context that it inhabits. The name 'Galeria e Bregdetit' translates to "The Gallery of the Coast" from albanian; and so, its mission is to provide a dynamic platform for a different mindset of the contemporary art scene. Through its programme, the gallery aims to create long lasting discussions regarding the different entanglements that shape the territory of the Albanian Riviera, and searches for a variety of creative mediums and artistic collaborations with which to express this research.
The gallery is composed of three distinct spaces. The interior of the gallery is divided into two parts by a holographic curtain. The first space pushes the white-cube concept to an extreme, where the interior seems completely isolated and distant from the physical rules of the exterior. On the other side of the curtain, a rough space dedicated to residencies and to display artworks of big dimensions was completely undressed from every form of finishes and left naked, with at the center a light square and a series of modular furniture that can provide different spatial settings. The exterior space, titled 'Concrete Dunes', is a garden and space for performances, mixing plants and artificial dunes, creating a multilevel space where the stage and the audience are completely and continuously mixed.
In the three years that the gallery operates, it has boldly represented the south of Albania in the international contemporary art map; while several self-initiated projects of the gallery have gradually influenced the identity of the territory. The strong aesthetics, and sublime design choices have attracted the necessary attention to the space through a new form of monumentality, creating a new attractor in the extreme periphery.
Location:
Radhimë, Albania
Client:
Qendra për Pejsazhe në Ndryshim
Year:
2018 — 2019
Program:
Art Gallery, Workshops, Screenings
Size:
152 m² (Building)
430 m² (Landscape)