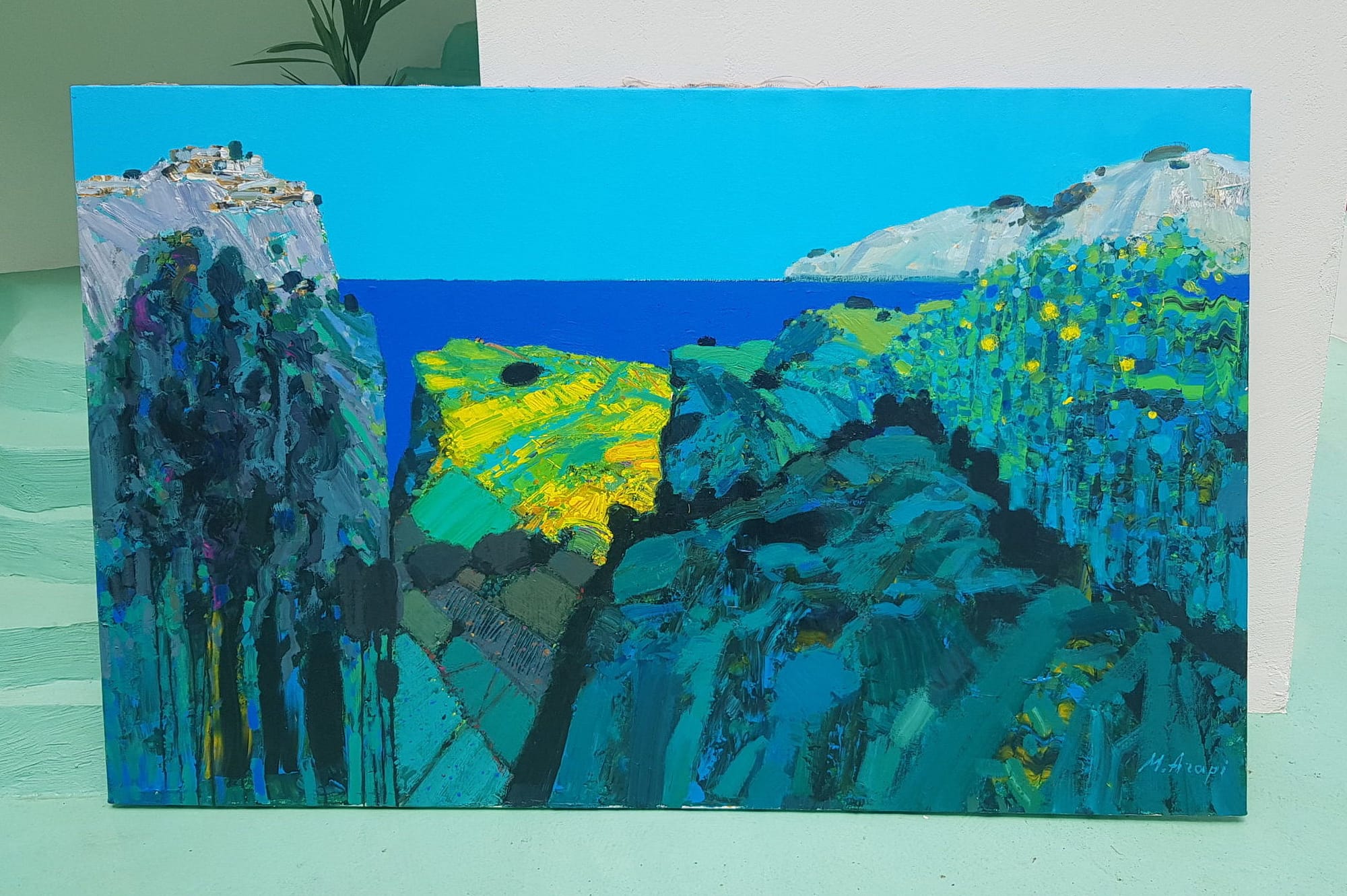 A Little Rain, Then Sun
Experiencing weather is a common denominator of the human condition. From getting stormed in and sharing stories near the fireplace, or treating a sunburn with yogurt after playing football all day, to using "How about that weather?" as the fallback conversation when we have nothing to talk about; the weather creates the backdrop and sets the tone of almost every scene.
In recent years the weather has been far more capricious, with reports of impending climate disasters irreversibly changing the way we live in as little as a decade. Climate change is a hot topic in almost every conversation, with younger generations of activists organising like never before and leading the fight against climate inaction on a global scale. More importantly, we can feel it. We can feel it in the surprisingly hot February day when just a t-shirt is enough, to the gigantic pieces of hail damaging the car's windshield on a random summer day.
In this collective exhibition, the idyllic Albanian landscape takes a background role in each artist's investigation of the ephemeral nature of weather and our deep relation to it. The works of this exhibition were produced during the "Ditët Vlonjate të Pikturës 5" artist residency, made possible with the support of Hotel Picasso – Radhimë.
Exhibiting:
Isa Alimusaj
Mustafa Arapi
Luan Boriçi
Kujtim Buza
Adrian Çene
Adrian Devolli
Agron Dine
Katarina Djordjevic
Edmond Dhrami
Zaim Elezi
Mariana Goxhabelliu
Nikolin Ivanaj
Agim Kadillari
Xheneta Kadillari
Xhia Kallo
Pranvera Kiça
Edmond Kojani
Arsen Kurti
Arif Lushi
Jorgo Mici
Zymer Mulliqi
Rikarda Nenshati
Kristaq Pavli
Pashk Pervathi
Agron Polovina
Adriana Puleshi
Alketa Ramaj
Roland Runaj
Odise Selo
Zef Shoshi
Fatmir Tufina
Esat Valla
Vangjo Vasili
Shpetim Xhema