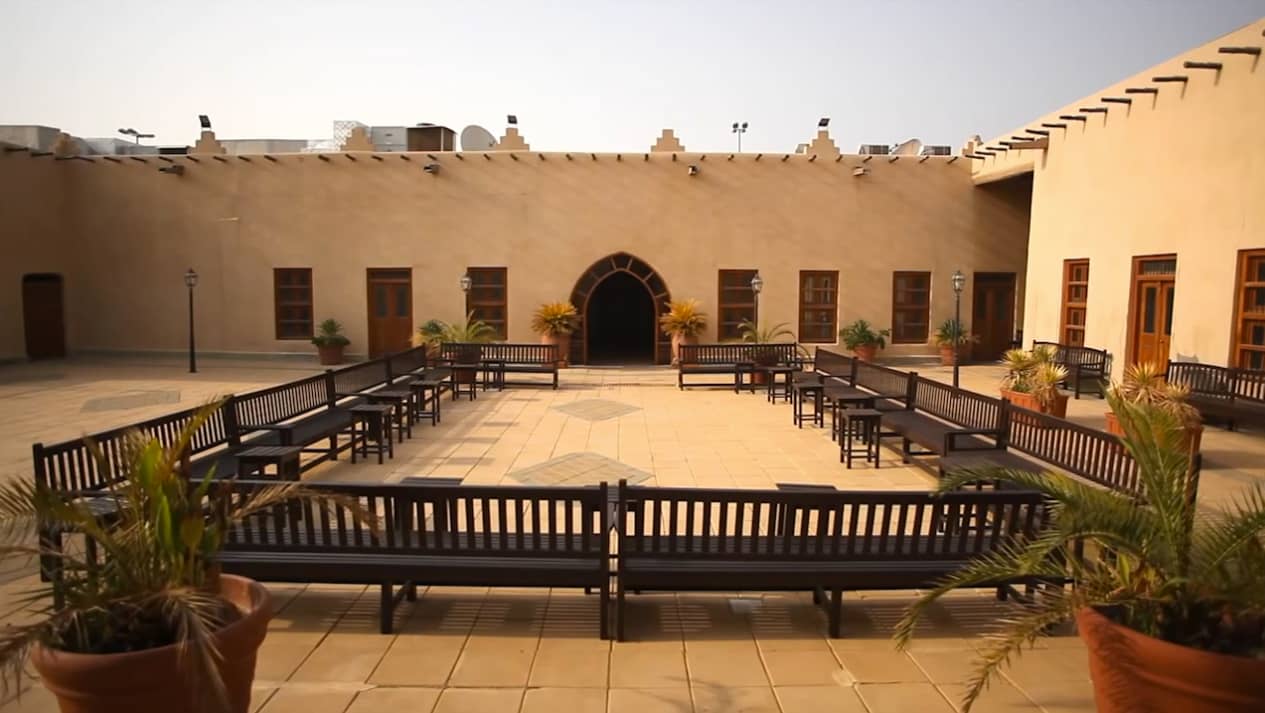 Diwaniyah – A Space of Political Exchange
Kuwait is a country in which political parties are banned. Yet throughout recent history, Kuwait's political process has found an indirect form of democratic expression in a deeply rooted cultural tradition that also corresponds to an architectural typology: the Diwaniyah. The Diwaniyah is a simple, four-sided room, with seating on each side, in which daily meetings are held; a central element of the ritual of this discursive articulation of Kuwaiti politics is the consumption of tea and coffee. By providing a platform for facilitating quick communication and consensus building, Kuwait's Diwaniyahs constitute an instrument of political expression and debate that in man ways mirrors the role of the newspaper in the West; it is no coincidence that the Diwaniyah was of central importance in the struggle against the Iraqi occupation in 1990, a fact acknowledged with poetic subtlety in Colonel Khalaf Al-Tebi's address to the GCC (Gulf Cooperation Council) prior to the first Gulf war.
Concurrently, when considered in the general political frame-view of Kuwaiti society it acts as a form of distributed assembly where consensus is achieved in small interconnected groups, and societal grievances are broadcasted and filtered as they climb the hierarchy of these congregations. It is significant that in the parliamentary elections in 2009, four female candidates won their seats and became Kuwait's first female lawmakers. All four had been visiting those typically male spaces of the Diwaniyah prior to the election, a fact that was not always received positively.
Our interest in the Diwaniyah rested in its concrete role as an architectural/spatial typology that is also a protagonist in the contemporary history of Kuwaiti political life. The Diwaniyah is both a real thing and a metaphor; it is an architectural typology whose precise historical role in defining a nation's political identity can be clearly and extensively documented. But it is also the elementary particle of Kuwaiti politics – an unusually crystalline manifestation, in a commonplace and humble architectural form, of architecture's potential as a facilitator of political expression.
Brew me some coffee, brew me some cardomen
These black beans will heal my soul.
How can we burn this and pour it in our hearts,
So that it may release our dreams and our goals.
(Poem recited by Colonel of the Saudi Arabian Army
Khalaf Al-Tebi at the GCC conference prior to calling
for the invasion and liberation of Kuwait from the Iraqis.)